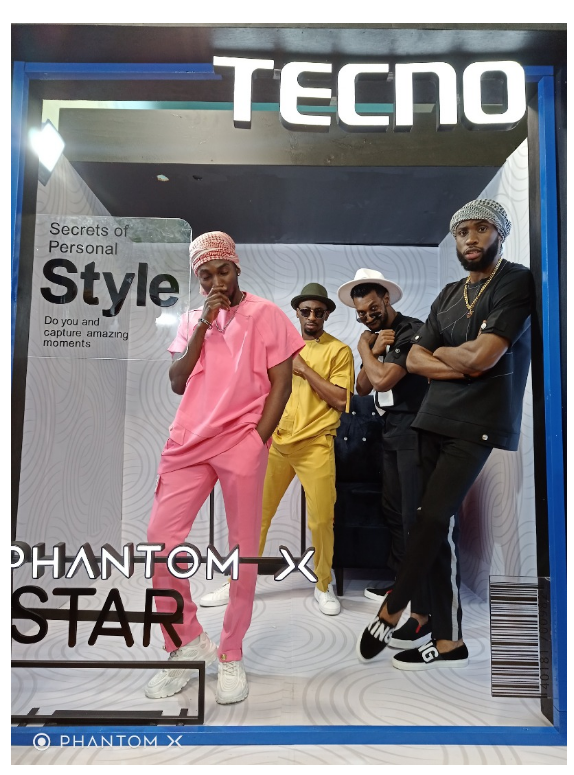 Feel the amazing pictures taken at the 7th Big Brother Naija "shine ya eye" housemates Saturday night party. These beautiful moments were taken with the new Phantom X.
 It revealed the beautiful personal lifestyle that the BBNaija housemates want to showcase before setting for the night party.
Though everyone has their own way of seeing the world and particular way of expressing themselves when it comes to personal styling to reflect their likes, creativities, and lifestyles.
You never know what amazing looks await you until you're in the dressing room.
So far the Big Brother Naija "shine ya eye" housemates are doing great in bringing out what they like when it comes to their personal fashion style.
Every Saturday Night Party in the house, when they get to bring on their stand out colour combinations, shapes of outfit and how they tell their personal fashion style stories.
With all the colorful outfit atmosphere for the Saturday night party the "shine Ya Eyes" housemates with different vibes captured the moments in TECNO Mobile's outstanding magazine's booth.
The magazine booth is beautifully designed with TECNO mobile's brand and the standout caption "Secret of Personal Style" tells a straight story of being oneself "do you" and make sure to save the experience by "capturing amazing moments"
TECNO Mobile is one of the official sponsors for Big Brother Naija season 6 "shine ya eyes" housemates and the best smartphones producer in Nigeria and Africa is well known for producing standout devices and great camera quality smartphones.
TECNO mobile understands the need to have these memories and experiences captured, provided the housemates with the NEW TECNO Phantom X, a bold and extraordinary smartphone from TECNO Mobile with huge storage and colored detailed camera quality to the job.
The New TECNO Phantom X comes with a Triple 50MP rear camera and can shoot videos up to 4K. On the other end puts a dual 48MP front camera on Phantom X coupled with other great specs and amazing features.s
Here are some of the striking poses BBNaija "shine ya eyes" housemates captured with TECNO Phantom X to express their personal style.
Some colorful photos from the event below: