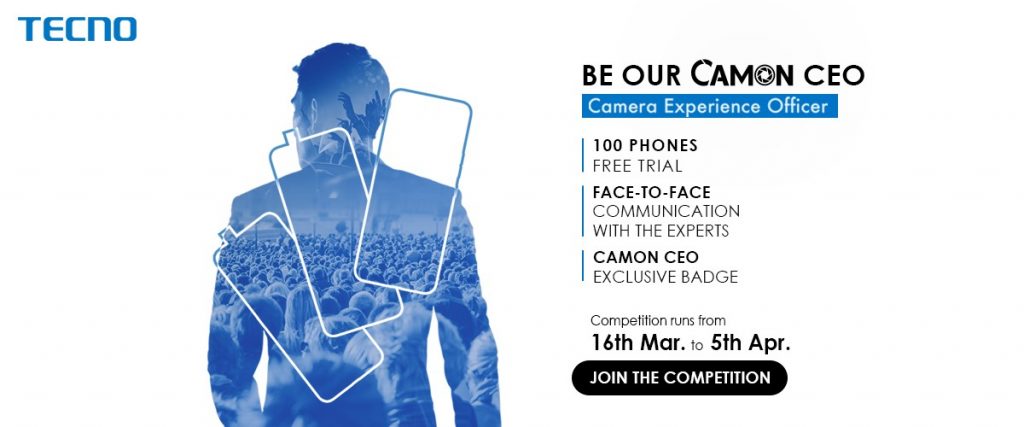 Hello T-Fans,
Congratulations to all those who already put up their picture entries for the Camon CEO contest. We are extremely overwhelmed by the number of entries already. If you haven't put yours up, the windows are still open.
Now to the second step, you are required to get 15 new users to join Tecno Spot. After they have joined, they should comment the word "Congratulations" under your entry so we can be sure you registered them. We would cross-check all those users to know if they are newly registered or old users.


After you have successfully completed the second step, the final 200 people will be shortlisted, and 100 people announced as our winner.


Good Luck Guys.