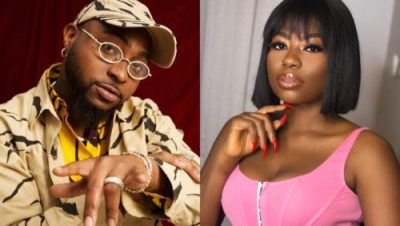 It seems Davido coming out to say he offered Sophie Momodu a ride as a favor pissed her off. She is unwilling to let go of the drama and has taken to her Instagram to discuss it.
When the rumors of her sexual affair with Davido in Ghana circulated, Sophie made no attempt to debunk the rumors or douse curiosity. Davido on the other hand, came out to speak on the issue.
His reply (Davido) seemed to have struck the wrong chord with Sophie and she threatens to reveal the truth. On her Instagram Live, she is seen in a salon with a few of her friends who were trying to goad her into spilling the Tea. She was having her hair done and took her sweet time before saying anything. She soon started singing (literally) about how much of a liar Davido was and that she did not need a favor from him. She said she would expose everything that happened on their trip to Ghana. She said she would create a website and name it "Stop The Lies".
Below is the video from her Instagram Live Chat
https://www.instagram.com/tv/B69DAfjAdAf/?utm_source=ig_embed
What do think would have transpired between Davido and his first baby mama Sophie? Let us know in the comment section below.